Harsha Puttur
I consider NPN Training as one of the finest institutes in Bangalore. Here you will learn not only therotical aspects but also practical aspects regarding how things are working out in real time projects. The fees I consider is very minimal compared to any other institues in Bangalore and you get very good content also. You will get access to a E-Learning portal which includes numerous interview questions, theory codes. It is a very good point of reference to all students. I recommend NPN Training to all Regards Harsha

Harish K
Infosys Technologies Limited Google+
This is my honest opinion . I must say Naveen sir is very genius. People say 1st impression is last impression. That is not all true because me and many people would agree the fact that what course could be delivered with such a low fee and a person who has not advertised himself. But this will all change in the 2nd meet. You will definitely understand his finest intention for making people learn about Hadoop and transfer all his knowledge The best part is for each and every scenarios he gives us his real time examples which makes us easy to understand . In one sentence I can say is that 'Interact with him to experience it'. Comparison with other places actually forget it you can never compare with other because I have attended demo class in various places and this is the best in delivering, communicating , materials etc. The classes are very interactive and informative.
Sai Ram
Hi, Its an wonderfull experience to be trained under Mr.Naveen. He has lots of ideas and he knows how to approach freshers . He is very inspirational as his thoughts are very clear and motivating. As a employee i have learnt recent technologies and the latest softwares used in many companies. His classes are very interesting and notes prepared by him are very clear to be understood by anyone. Overall feels good to be trained under him.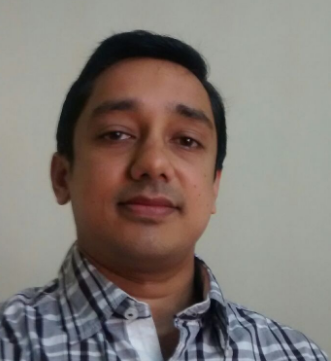 Krishnaraj Sivaramakrishnan
Managing Consultant at IBMLinkedIn
I was initially looking around in the internet, where I found a plethora of courses to learn BigData & Hadoop. Given my preference for face to face traditional classroom style learning, I landed at NPN. Here is what I liked about the course -
1. Approach is straight and simple.. focus on core concepts, hands-on, command line approach, no unnecessary gloss / ppts
2. Brought in a practical view of the purpose of various Hadoop terms and jargon and their actual relevance in real world
3. Using the base / raw version of Apache Hadoop gave a much better understanding of internals than learning Hadoop through customized
platforms like Cloudera / Hortonworks / MapR
4. A passionate technologist and teacher, Naveen brings in a very good understanding working on Hadoop real-time projects along with related technologies (Java, Web-based, Data visualization). Things like "these are good to know," are the best pieces of learning that you typically don't get in online courses. I would recommend this course to anyone wanting to start learning Hadoop.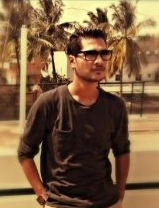 Vipin Uniyal
Lead Engineer at HCL TechnologiesLinkedIn
I joined Big Data & Hadoop course in NPN. I was checking for Big Data institutes and got this institute detail. After attending the demo session I was completely satisfied with the reviews posted by the students in NPN website. Course prices are reasonable.
The trainer is experienced and incredibly knowledgeable. His way of teaching is excellent and well aware of tips and tricks to make student understand. I would recommend NPN to anyone who wants to learn BIG DATA.