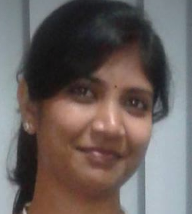 Sowmya Srinivasa Murthy
NPN Training is the best training happening in Bangalore.. I am thoroughly enjoying the Java and Selenium course.. Very insightful and interactive.. Naveen Sir is a great trainer, highly engaging .The course is practical, informative, very refreshing and motivating.. Thank you sir!!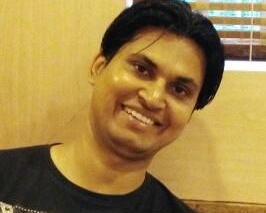 I am currently doing Selenium course in NPN training. I would like to say this is one of the best training institutes. My review is completely based on the experience and the confidence what I achieved because of Naveen. All the classes are with complete hands-on. The course will start with Core JAVA which makes your base strong for Selenium. Naveen has very good real time experience in industry. He clarifies all the queries with real time use cases. Assignment after completion of each topic will help to build confidence in you. I was from Non-Java background. But now I forgot the word Non-Java:) After completing this course you will get quite a good experience in JAVA + Selenium. The material contents are well defined and informative for each topic. I am enjoying each class of this course. I will recommend this institute for those who wants to have a real time experience in Selenium. You will surely a get a good experience after joining this institute.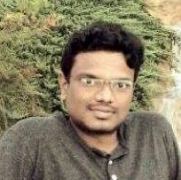 Hitesh YadavCompany: Senior Software Engineer at Mindtree Ltd LinkedIn
The way Naveen teaches is really good and every one in class will be able to understand the concepts crystal clear. Highlight of the training is thata he will be teaching raw Hadoop cluster instead of using hadoop distribution vendor and other important thing he will give you idea of all the latest technologies that are used in Big Data projects.
Finally Training was fantastic learning experience.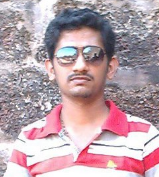 Vinay K.NCompany: Database Analyst at Versé Innovation Pvt Ltd LinkedIn
About NPN Training if I need to tell , it is one of the best class where I got Hands-on to learn Hadoop.
Naveen sir explained the concepts very well andd shared the modules to practice as well. He has given all the E-Learning materials where we can explore the concepts very well.
During classes many POC's we have done and project team was setup for better practicing. We have enough confidence to clear all the interviews.
Sonu Sharma
The reason for joining NPN Training Hadoop class was to get an idea and knowledge of Big Data & Hadoop concepts with a Hands-on exercise. I am Happy to say that I got all the above.
Classes started with Big Data Use cases, Understanding Big Data and architecture we got all the rsources & materials from Naveen sir which were very use full . AT NPN Training you also get access to E-Learning with lot of information.
To get successful of this training we have to put efforts from my our end also as lots of assignments are given. If we are regular in class and complete the assignment it will be very helpful.
Naveen sir is an inspiration to me . The hardwork and learning what Naveen sir has put is truely excellent.
HAPPY THAT I HAVE ATTENDED NAVEEN SIR CLASSES.

Jayalakshmi Deshpande
I was searching to join Hadoop course. All I found was online training no interactive class room session.
Finally I came to know about NPN Training by Google and I called Naveen and verified, this is the best choice I did. All other online course fee is around 30k but Naveen charges only 9500 for Big Data hadoop course.
Course is completely Hands-on and he explains and helps students who stucks in between while doing Hands on.
I am from Testing Background I even enrolled for Java classes. Joining NPN is good decision . People who want to learn Hadoop with Hands-on then NPN is the place to be.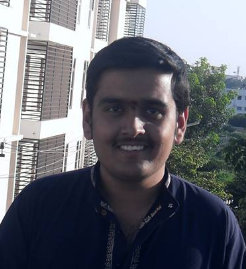 Sharath BalsubramanyaCompany: Celstream Technologies Facebook
NPN Training provides us the right platform for Haddoop. I could say it as one of the good institute to get into Hadoop.
NPN Institute provides handson with Hadoop that could be very useful. The good thing is we build it from scratch and understood it from basic level.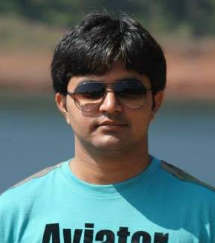 In this institute they concentrate more on Hands-On because in real-time we need only Hands-On. Nobody asks about the theoretical knowledge.Before joining NPN Training, I enquired 2-3 institutes, they told me many things and promised about job and bla bla… Trust me by their words I can make out its all FAKE. I googled so many institutes and read reviews, then I came to know about NPN Training and I met Naveen sir, he told clearly about what will be taught and Hands-On, real time project. Immediately I registered and I'm satisfied what I got or learn't from this institute. I referred my friends and colleagues, they also registered and satisfied with this institute.
Regards
Siddu Gaaitond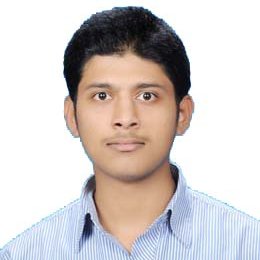 Adithya KondalakanaCompany: Tech Mahindra LinkedIn
When I started googling about big data and hadoop trainings in Bangalore, I came across many tutorials but NPN catched my eyes. The main reason I chose NPN training is because of its reviews. After the class started, Naveen sir completely met my expectation(May be more than expectations). The way Naveen Sir explains the things and the way he clarifies the doubts are exceptional. The materials and e-learning are also another positive thing in NPN Training.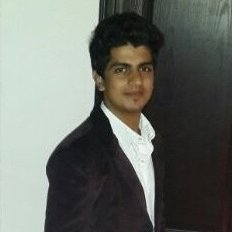 Syed Nizam UddinCompany: Hewlett Packard Enterprise Google+
Hello Dear Students/Techies,
If I want to say one word about this institute that will be "Paisa Vasool".
Trust me Mr.Naveen is so wonderful person i have ever met in this era, he is more like a friend rather than a professional trainer. He is the only person handles the entire institute with all the care and concern.
I must say before joining this institute i was in dilemma whether it will be benefited as per my expectation or not, but yes it did it in right way. I will suggest everyone who has the aspiration to learn and grow in their career to proceed with this institute. The funda behind NPN-TRAINING CENTRE is very simple It concentrates more on HANDSON rather than boring THEORY class, which other institute fails to give.
Last but not least I enjoyed attending Naveen's Hadoop classes every Saturday, and I got to learn so many things which i was not at all aware of. Guys don't think too much attend the DEMO class and try enrolling yourself ASAP.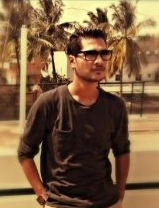 Vipin UniyalCompany: Lead Engineer at HCL Technologies LinkedIn
I joined Big Data & Hadoop course in NPN. I was checking for Big Data institutes and got this institute detail. After attending the demo session I was completely satisfied with the reviews posted by the students in NPN website. Course prices are reasonable.
The trainer is experienced and incredibly knowledgeable. His way of teaching is excellent and well aware of tips and tricks to make student understand. I would recommend NPN to anyone who wants to learn BIG DATA.

lakshmi MCompany: System Engineer at Tata Consultancy Services LinkedIn
Happy to be a part of NPN training.Its a great place to to start learning the Big Data Hadoop.Teaching is very effective with the real time examples and complete hands-on on each modules. Would highly recommend it for anyone who is looking for best hadoop training institute. Thanks alot Naveen Sir :)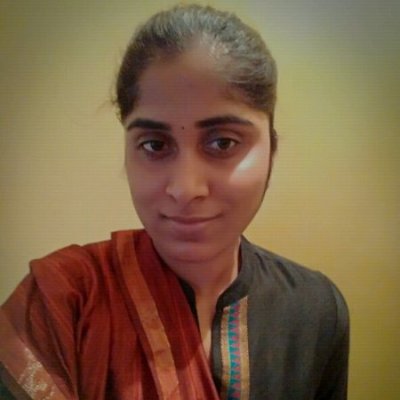 Divya RamannaCompany: Senior Software QA Engineer at IMS Health LinkedIn
Well organized course and the best part is explaining most of the concecpts by taking real time user stories.
Naveen sir make sure every concepts are practiced well in the class itself.
Very disciplined and dedicated faculty,always there for any help worth attending the course
At NPN Training we get more knowledge on how this technology is used in the real time and even Naveen sir provides more information on what is coming next.
Attending this course gives more confidence and good hold on technology and using this knowledge I could expand my knowledge even broader.
I finally want to tell VERY GENIUNE & NO FAKE PROMISES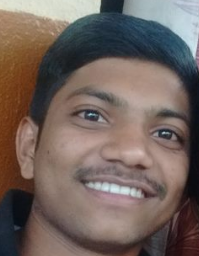 SachinCompany: Fresher Facebook
Hadoop being a new technology, it is important to do hands-on more than theory classes and at NPN Training we had all hands-on classes which made us to learn this technology clearly. The course price was also very reasonable.
Naveen sir teaching is also really good , being a fresher he made us to learn it in a very simple manner. Overall it was worth to join Hadoop course at NPN Training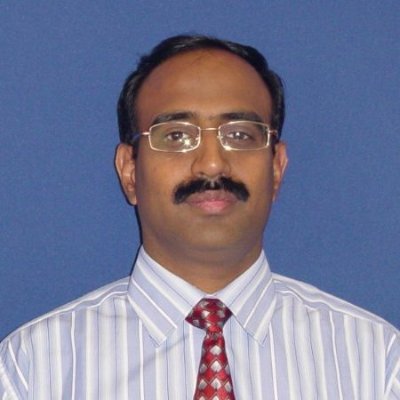 Venkatesh RamachandranCompany: Global Business Intelligence & Reporting - India Manager at Arrow Electronics LinkedIn
The design of the course had flavors of both theory and practical's. Lot of focus and emphasis was given on hands-on exercises. An Instructor Led Training (ILT) at an affordable cost is a real value for money. The contents were neatly organized and delivered in appropriate manner for easy assimilation of new technologies to which was exposed for the first time. In addition you also get an opportunity and full-fledged guidance to work on real time business use cases. I would strongly recommend NPN Training institute for Big Data / Hadoop Training. Kudos to NPN Training
Pages:
1
2
3
4
5
6
7
8